Yoga stick figures offer an innovative way to learn yoga poses. Whether you're new to yoga or a yoga teacher, these illustrated cards will make it easy for you to remember the names of the poses.
---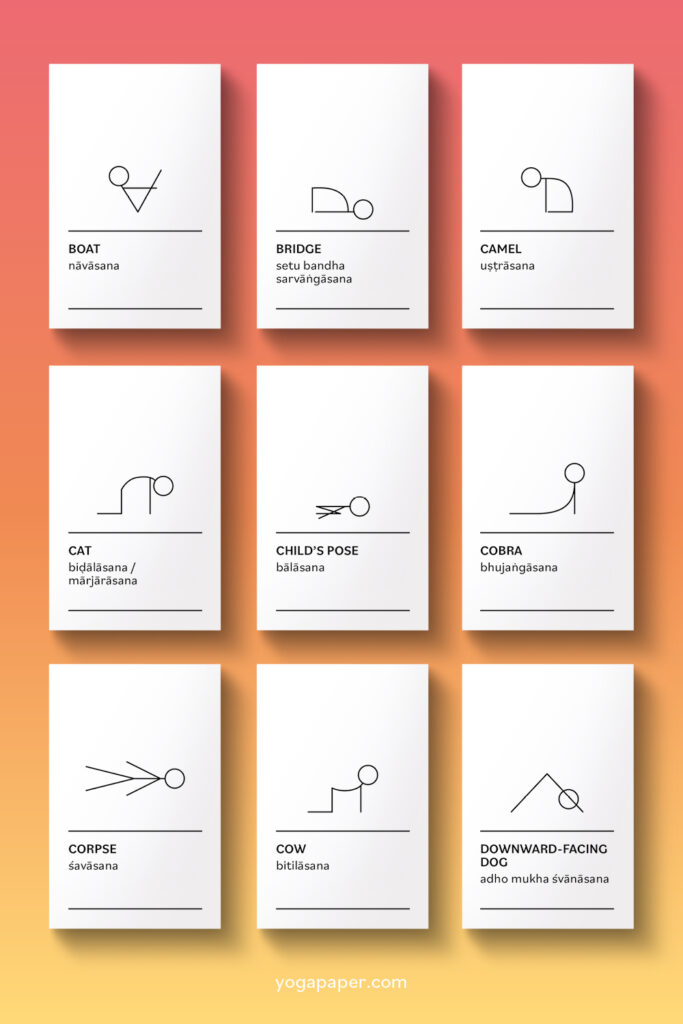 Free Samples: 24 Yoga Stick-Figure Cards
If you were thinking about getting my Yoga Pose Cards and you are still wondering whether this product is right for you or not … Try these FREE samples
Benefits Of Yoga Cards
They help you to learn the pose names in English and Sanskrit
They can be combined in new ways to create your own yoga sequence
They help you study for your yoga teacher training course.
They're an exciting learning tool for kids, too – let them have fun creating their own yoga practice!
Great for visual learners
Provide your yoga students with step-by-step illustrated instructions
Create your yoga sequence without spending time drawing your own yoga stick figures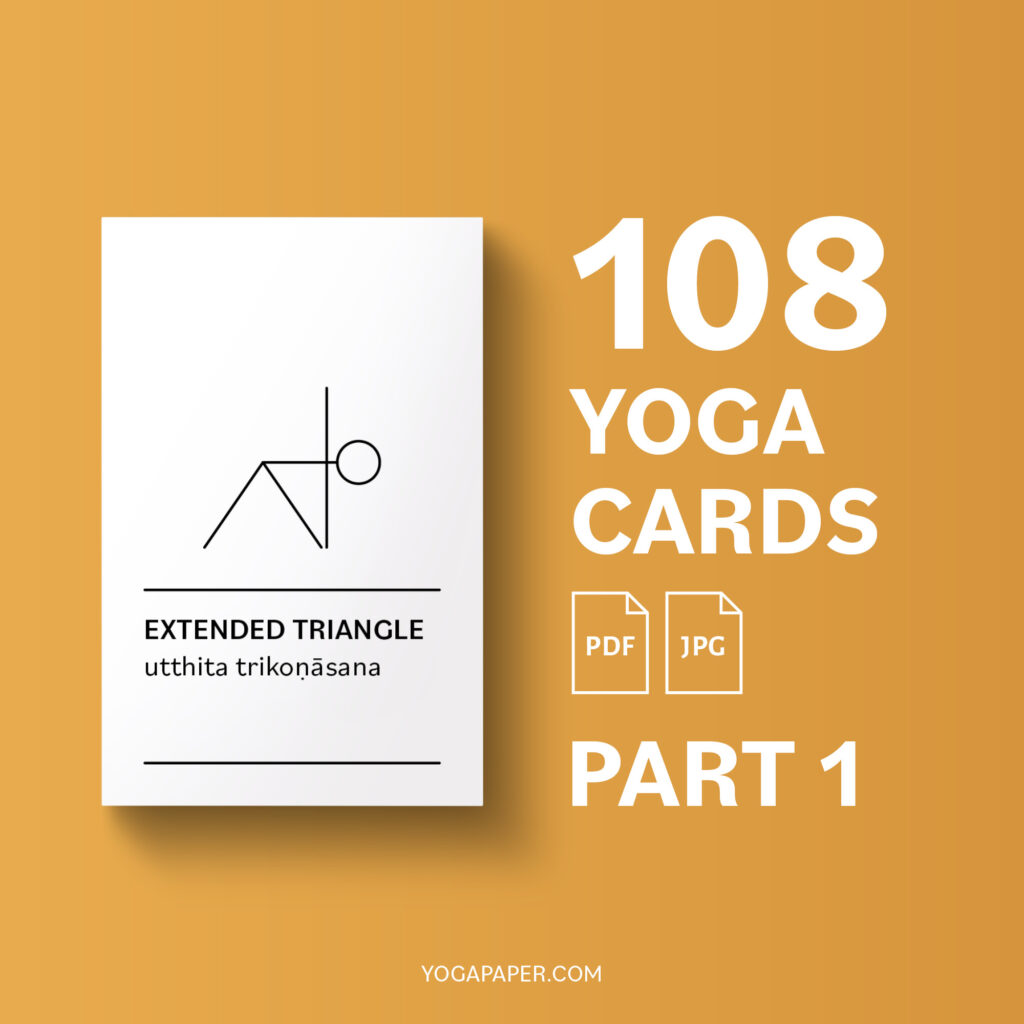 108 Yoga Cards [Part 1]
Yoga poses with stick figures, English and Sanskrit pose names
For yoga teachers: Offering yoga sequences helps you to attract more students, refresh your classes and create yoga communities by sharing your knowledge with the world. An ideal addition to your online yoga class.
For yoga beginners: Have you tried doing yoga at home but found it tough to remember the poses? With these cards, you can easily create your own yoga flow for your home practice, learn yoga pose names and practice without looking at a screen.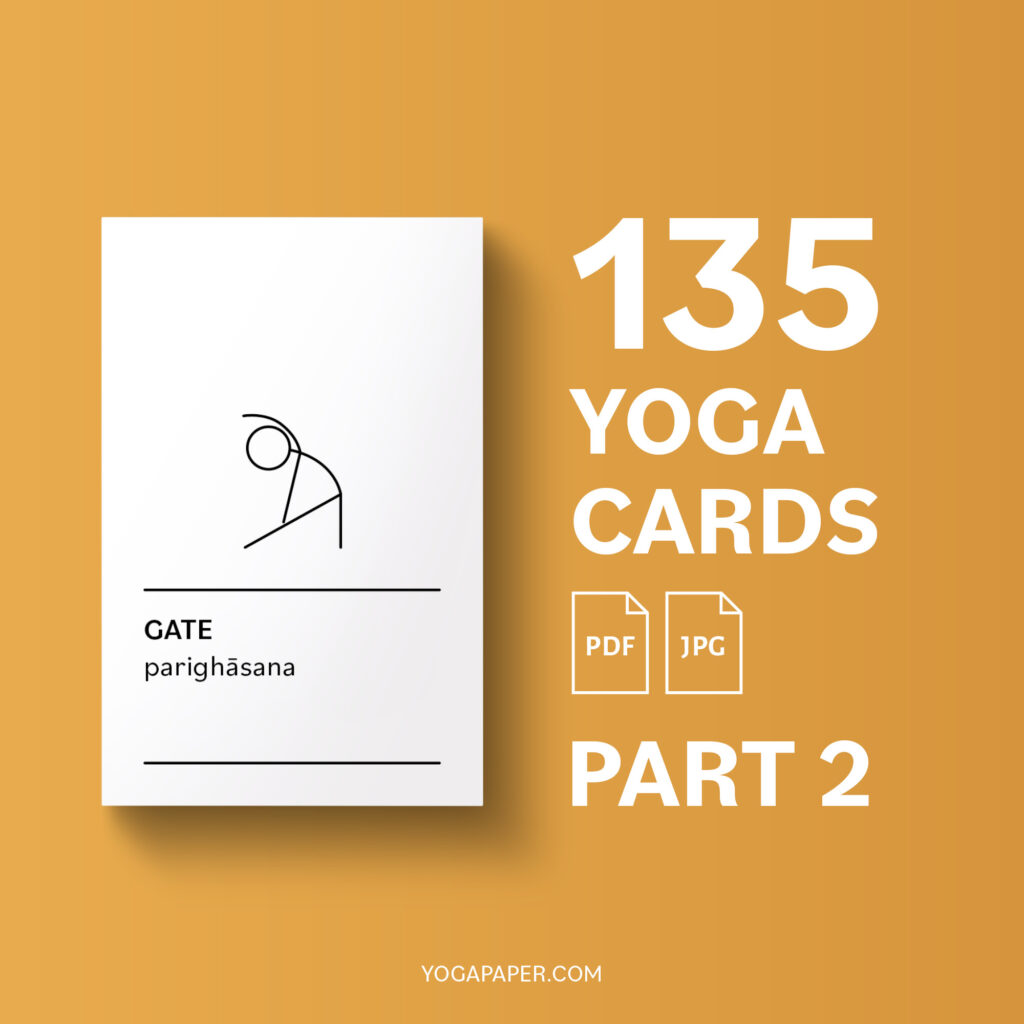 135 Yoga Cards [Part 2]
This item includes 135 additional yoga poses. If you purchase it together with part 1 (108 poses) you're getting a total of 243 poses.
The poses are illustrated with line drawings of stick figures and accompanied with their English and Sanskrit names.
Use these cards to learn yoga poses and to create your own yoga sequences.
Yoga Stick Figures + Yoga Pose Names
Get creative in your yoga practice, learn the Sanskrit and English pose names and to develop your own yoga sequences!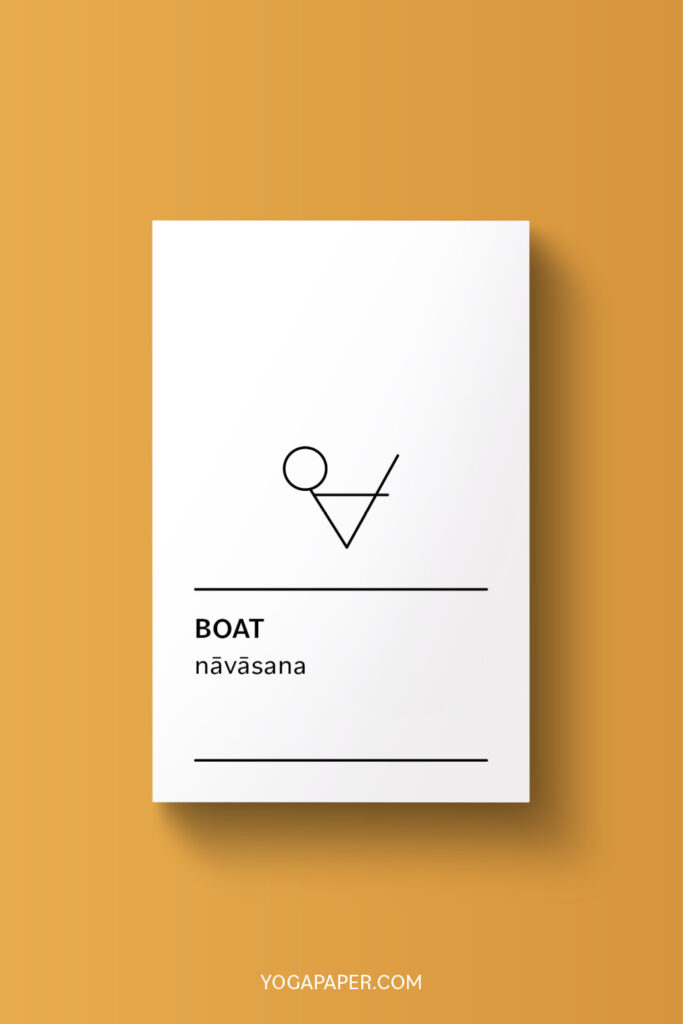 English pose name: Boat Posture
Sanskrit pose name: Nāvāsana
Boat Pose is a balancing yoga pose, designed to strengthen the core muscles.
Also called Nāvāsana in Sanskrit, this pose demands focus to stabilize the body and to move smoothly through the movements.
Boat Pose works to strengthen your legs and core while helping to ease back pain and constipation.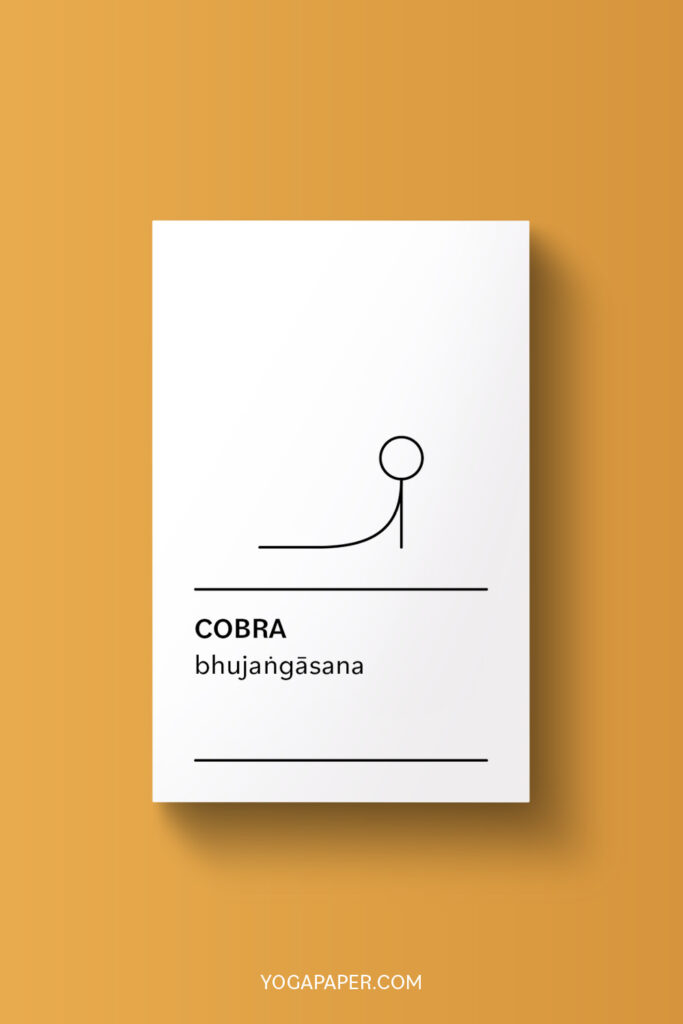 Cobra Pose = Bhujaṅgāsana
English pose name: Cobra Posture
Sanskrit pose name: Bhujaṅgāsana
Bhujangasana is a back-bending yoga asana.
This asana is a great stretch for the back and also works on building strength and endurance in the shoulders.
Cobra pose strengthens abdominal muscles and thighs. It also stretches chest, shoulders, and wrists while stretching back muscles.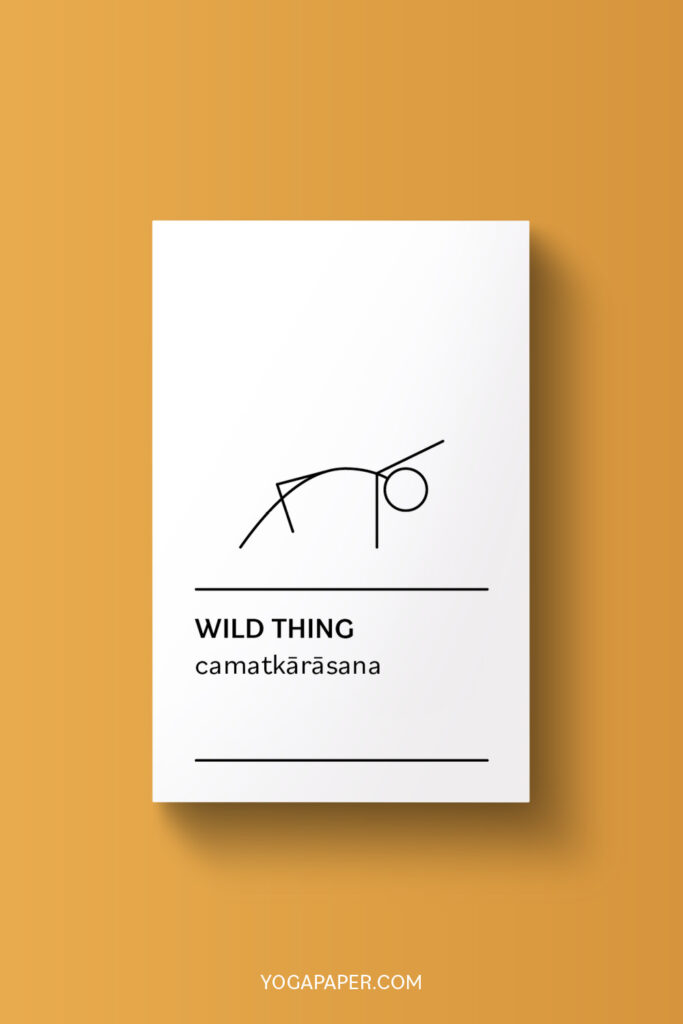 Wild Thing Pose = Camatkārāsana
English pose name: Wild Thing Posture
Sanskrit pose name: Camatkārāsana
Wild Thing is a fun backbending hatha yoga pose.
Your whole body is lifted off the ground and support is on your hands.
It fits well when there is a desire to connect with a more childlike, playful sense of yourself.
It can help you find confidence and courage as you face challenges, both large and small, in your lives.